行事 / EVENT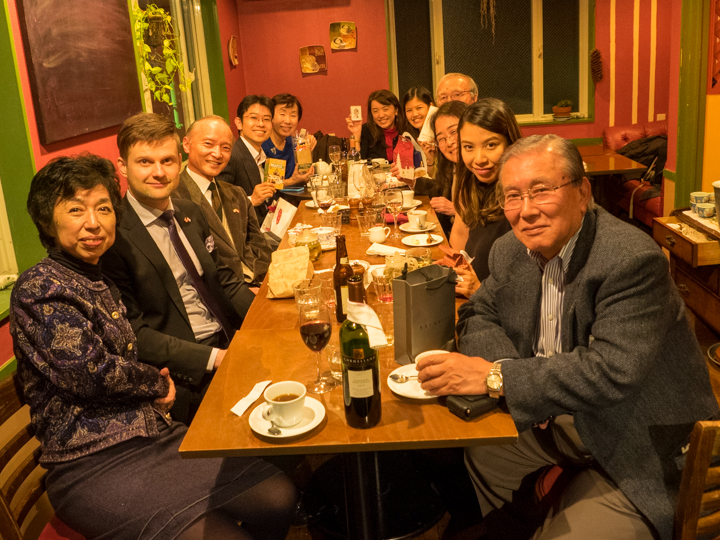 カナダ風ディナーを楽しむ会 / Casual Canadian Holiday Dinner
We enjoyed a Canadian Holiday Dinner at the Good Honest Grub in Shibuya (owner/chef Don Foley, from Newfoundland).
The food was delicious -- with the highlight being turkey, stuffing with traditional savory from Newfoundland (similar to sage, but more delicate in flavour), mashed potates, cranberry sauce, gravy, home-grown vegetables, and finishing with homemade carrot cake.
The background music was a selection of Christmas songs by Canadian artists -- Celine Dion, Anne Murray, Bryan Adams, Corey Hart, Justin Bieber, Monkey Majik, and more.
Event Details
平成27年12月15日(火)
December 15, 2015 (Sat)
グッド オネスト グラブ
Good Honest Grub
\4,500 (会員 / Members)
\5,000 (ゲスト / Guests)
お料理、お飲み物付(飲み放題 ただしカナダワインは別料金)、デザート付
Includes turkey dinner, drinks & dessert. Canadian wines available for a separate charge
Photo Gallery